| | |
| --- | --- |
| Match Day II | |
My first ever computer was a MSX, a great computer on that time with amazing 16kb of RAM! Was where I started to do my first MODs and to work with hexadecimal code... I made many stuff related with graphics, music, sound and of course games...

Unfortunately most of my works were lost accross the time, or should be hidden in some of my old 5 1/4 discs, but Match Day II was really important in my gaming history, which I want to keep in my memory forever.

So I spent years to make this game run on a PC, until I got few help of Ricardo from BrMSX emulator to convert my old disc, into a dsk file to run in his emulator. And for my luck, runs very well!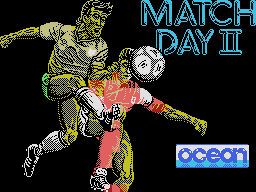 This was a fantastic soccer game on that time. Made for MSX around 1987 was one of my all time fave games ever. Was the first and the only one game that have body control, and where exist a great way to control de ball. Have backside shots, with control of the force, slow pass, you can shot the ball at the first touch like a torpedo or simply encover the keeper.

Also you aside can play against another player, you can play the coop mode, when you both play at the same team against the machine. His only bad point is the keeper can't stay with the ball or get out of the small area. But for that time was the best soccer game that exist.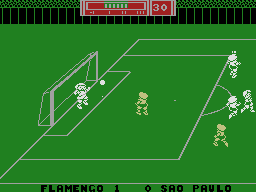 What I did was a menu to choose which Championship you want to play, and when you selected, the game will change all the 8 teams to fit into your selection. And you always gonna play with Flamengo, or with Brasil if you play the World Cup.


Just unzip into a folder then execute Matday2.bat to run (already come with BrMSX configured) in DOS mode. If you want to run under Windows XP or more modern machines, get BlueMSX, which is the best MSX Emulator, open the .dsk file, and in options choose MSX (not MSX2 or MSX+) or will not work.

I know it's old, it's very old in fact... but STILL really fun to play sometimes.